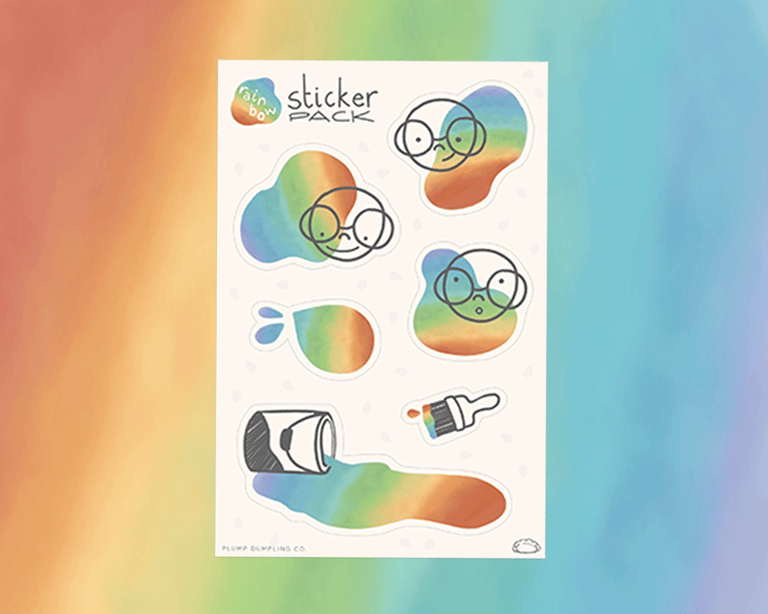 everyone could use a little splash of *color* in their lives.
each sheet includes 6 rainbow paint-themed stickers.
• size | 4x6in
• material | thick and durable matte vinyl (scratchproof, rainproof, sunlight-proof, too!)
• illustrated by alex briñas
• packaged with love from plump dumpling's studio in nyc
p.s. if you'd prefer to pay with venmo (and not with a credit card, skip taxes) let me know by emailing me here.